cross - cultural series
Essentially, what I mean by cross-cultural is when I have deliberately juxtaposed or combined elements (and often also the ideas behind them) from at least two different cultural sources to produce a new image. These selected images - that are visually obvious in regards to cross-culture - have been previously presented so full details will not be repeated here.Its just occured to me that up to four of these etchings refer to sport. There are other cross-cultural works but these were the first that caught my eye in regards to this topic.
ulysses & the sirens. bronte.
apostles of the universe. great ocean road. victoria.
luna park. bayon. ankor wat. cambodia
shiva the cricketer. s.c.g.
the curse is lifted. (john aloisi. telstra stadium. sydney).
the melbourne cup was raced on the mexican day of the dead.
ancient homage to the cypriot. marcos baghdatis. australian open final.
elite restaurant
_____________________________________________________________________________________________________________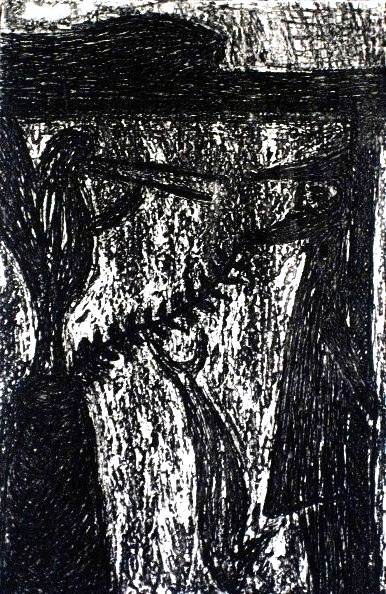 Ulysses and the Sirens.Bronte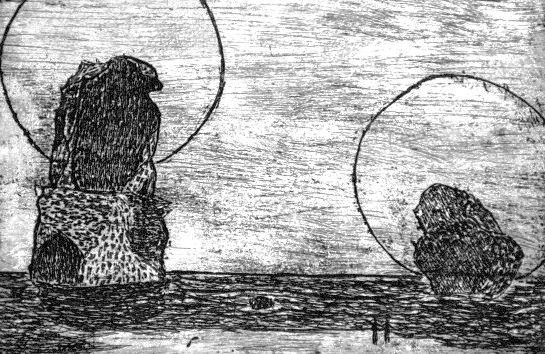 Apostles of the Universe. Great Ocean Road. Victoria.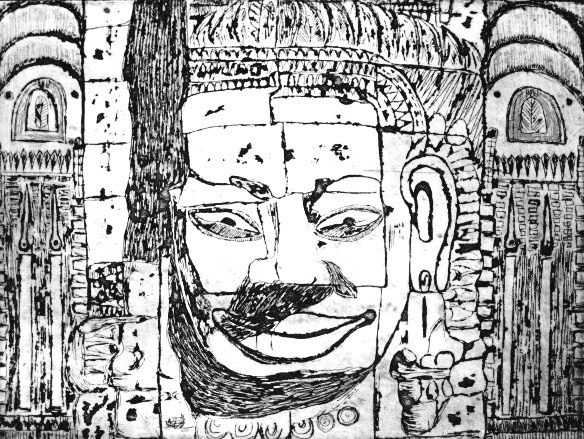 Luna Park. Bayon. Ankor Wat. Cambodia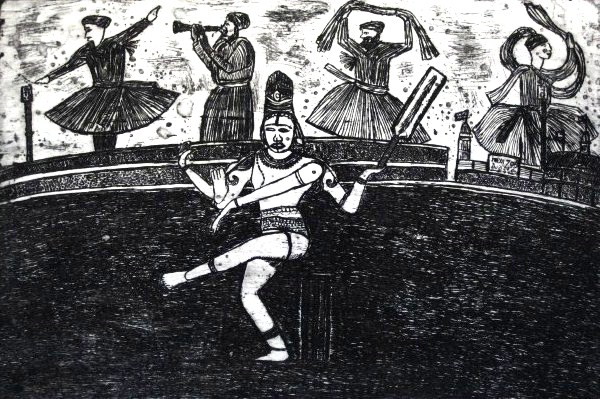 Shiva the Cricketer. S.C.G.
The Curse is Lifted.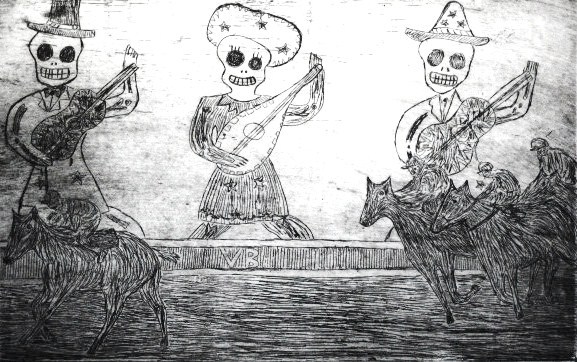 The Melbourne Cup was Raced on the Mexican Day of the Dead.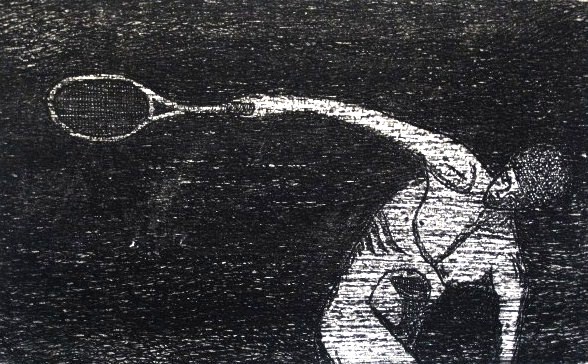 Ancient Homage to the Cypriot.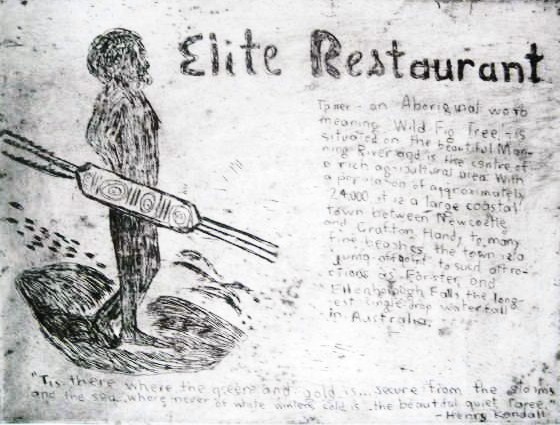 elite restaurant
______________________________________________________________________________________________